Front side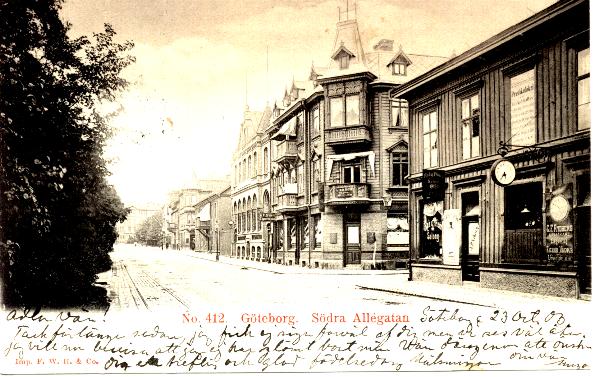 Original format
Bigger format

Back side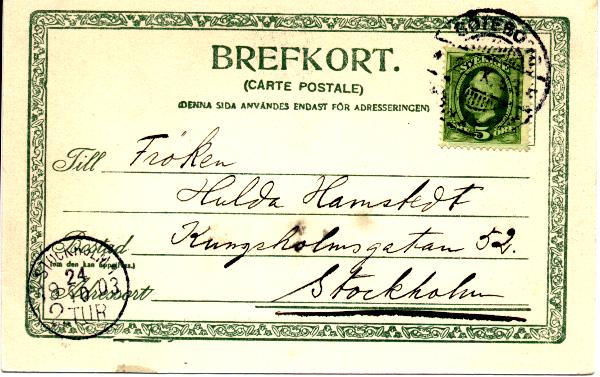 Original format
Bigger format
The postcard was sent by my Grandfather, Hugo Bergstrom, from Gothenburg on October 23 1903, to Miss Hulda Hamstedt, Kungsholmsgatan 52 in Stockholm.
The postcard has the following text:
Gothenburg d 23 Oct 03.
Dear friend!
Thank you for last time, I did have the chanse to tell you goodbye last time but I guess we´ll meet again. I will now show you that I have not forgotten you by sending you my best whiches on your birthday. Best regards from your fiend Hugo.
Fotnot.
The postcard shows "No 412 Göteborg. Södra Allégatan". Imp. F. W. H. & Co.
I am the owner of the postcard.